Every homeowner wants the best bathroom possible to ensure a comfortable and pleasant environment. One component of any good bathroom is the toilet. It is no wonder that since late, toilets have become such an integral part of home improvement projects. Of course, there are other components involved in creating a good bathroom, but one of the most important is your toilet. If you have been thinking about upgrading your bathroom, it may be time for some repair work on your old toilet, or maybe a simple replacement is in order! Here are a few of the most common bathroom repairs you need to watch out for, and how we can lend a helping hand.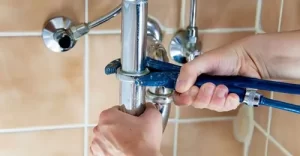 Typical bathroom repairs and how we can help
Toilet repair
Another common bathroom repair is an HDB (Housing Development Board) toilet. These toilets have a water tank that fills with urine and then releases waste into a holding tank. The problem with these types of toilets is that they are prone to leaking or overflowing if they become clogged. Since there is no way for them to be emptied without removing the entire tank we recommend opting for an HDB toilet bowl replacement. If the flush doesn't work or if plumbing issues are causing your toilet to overflow, PW Plumbing can fix it. Our mission is to make sure that our customers are comfortable with their newly repaired toilet, and we will do everything we can to make sure they feel that way.
Bathroom sink repair
The most common bathroom sink repairs that require immediate attention are leaks or dripping faucets, loose handles, and broken handles. Sinks also have a lot of moving parts that can break down over time—especially if your sink isn't properly maintained by someone who knows how to work with plumbing equipment.  If your sink is leaking, cracked, or showing signs of wear and tear, our expert plumbers in Singapore can help you get that pesky leak fixed up within the shortest time!
Bathtub replacement
The most common bathtub replacement issues are leaks, cracked tiles, and mould damage caused by poor installation techniques. If your tub isn't draining properly or if it's not draining at all, we can replace it for you. We have many options for replacing an old bathtub with a brand new one. If you notice that your tub or shower isn't draining properly, then there's a chance that water heater repair may be needed as well. 
Water heater repair
If you have an old water heater in your home, it's likely corroded or leaking. If you're looking for an affordable way to increase the temperature of your home's water supply while also adding more energy efficiency to your overall heating bill, it is recommended to install a new water heater. PW Plumbing offers high-quality water heater repairs and water heaters installations that are designed to last longer than those found at other retailers! Our skilled technicians will install these units quickly and efficiently so that you can get back to enjoying hot water again! 
Why you should repair your bathroom regularly
Whether you are a homeowner or a property manager, it is important to keep up with regular maintenance and repairs on your bathrooms. If you have a bathroom that's in need of repair, PW Plumbing is here to help.
You may be thinking about an HDB toilet bowl replacement or maybe you're just wondering if your water heater is working properly. Whatever the reason, know that it's possible to get these things fixed by calling our licensed plumbers in Singapore. Here at PW Plumbing, we take care of the most common bathroom repairs like HDB toilet bowl replacements and water heater repairs and installations. We have a team of fully trained professional technicians available at any time to help you with any job, big or small.