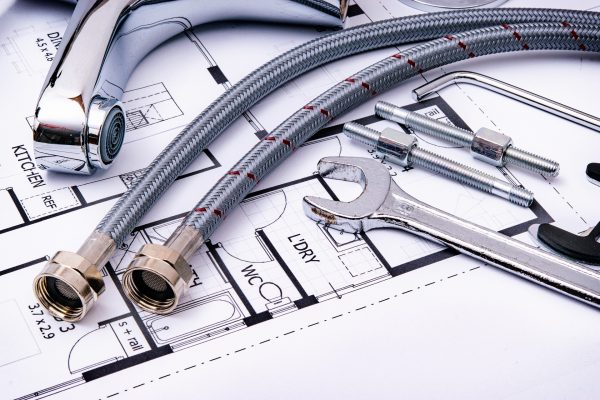 Signs that Your Bathroom Floor Needs a Repair
The bathroom is perhaps the most important room in one's house. Everyone loves a well-maintained bathroom, where you can freshen up and a messy and dysfunctional bathroom can cause significant disruption to your everyday life.. A bathroom is one of the easiest rooms in the house to spot damage – and the best part? You can spot damage or damaged sanitary ware before it even needs replacement. One simple way to go about ensuring a well-maintained bathroom is floor waterproofing. This simple step can eliminate a lot of unnecessary repairs that might occur in the future. But first, let's look at a few signs that will tell you that your bathroom floor is in need of immediate repair. 
A Mouldy Smell
You might think that most bathrooms have a subtle smell of mould, and brush it off as normal. That is far from the truth. This smell is your first sign that you may have some leaky pipes somewhere. A wet bathroom floor gives way to the growth of mould – which is what you are smelling. Bathrooms are, by nature, warm and humid; these are the exact factors that cause the development of mould and mildew.  Floor waterproofing can help create an area that is capable of resisting mould, mildew, and other problems caused by wet floors. 
However, before you can get to the waterproofing, be sure to contact the experts at PW Plumbing to fix those pesky leaking pipes. Once you have rid yourself of the issue of a damp bathroom floor, you can hire a waterproofing contractor in Singapore.
Dirty Grout
Dirty grout is a huge sign of a poorly maintained bathroom. Once the grout or caulk in between your tiles goes from its original white colour to a dirty brown or black, then you know they need cleaning. Dark-coloured grout can even make the floor of your bathroom look cheap, and even take away the lustrous effect of your tiles – no matter how expensive they were! Dirty grout isn't a big deal, nor does it require much work to clean. A thorough scrub down of the floor with the right cleanse can have your grout looking pearly white again. 
However, you need to be careful when cleaning and scrubbing, as too hard of a scrub may cause your grout to come off in places, or even crack. This is quite common, and even if you are careful, wear and tear and time will eventually cause this issue. This brings us to our next sign of your bathroom floor needing repair. 
Cracks in the Grout
Aside from the aforementioned reason, grout can crack for several other reasons. Exposure to the elements is one such reason. Since houses are constantly moving – unnoticeably – due to the foundation setting in, humidity, and even temperature, this can give way to cracks. As most of the grout used on bathroom floors is not flexible, minute movement in the tiles will cause cracks, which will expand over time and get worse. 
This is an easy fix for the experts at PW Plumbing. Simply call our waterproofing contractors in Singapore. This problem can be solved simply with a PU injection. PU injection, also called polyurethane grouting or injection, is an innovative waterproofing technique that uses expanding injected polyurethane. This will help prevent water from flowing through these cracks in the grout, thus effectively floor waterproofing as well.  If done correctly, –PU Injection grouting will last up to a decade and will significantly lessen the chances of cracks ever occurring again. Our plumbers will have this job completed efficiently, so you won't have to worry about this type of repair for a long time!
Water Damage
It goes without saying that your bathroom is the wettest place in the house. Naturally, water damage is bound to occur no matter how careful you are. Water will splash from the shower, or bathtub onto the floor, water could run down your sink, and you could track water when walking out of the bathroom. There are so many ways your floor could get wet: this is not preventable. The damage caused, however, can be prevented by floor waterproofing methods. 
Some signs of water damage include: 
A musty smell

Damp/soggy cabinets

Loose tiles

Grimy grout

Damaged wallpaper

Growth of moss/mould and mildew
If you see (or smell) any of the above, call a waterproofing contractor in Singapore before it's too late. Long-term water damage is expensive to repair, and the longer you wait to call the professionals, the higher the bill you'll rack up. It is no small feat to eradicate water damage – notice it too late, and your bathroom may need a total replacement. Don't hesitate to call PW Plumbers!
Damaged Floors
If you notice your toilet leaning slightly, tiles shifting, or in the case of wooden floors, the ground creaking or giving way, then your floors are damaged. The level of difficulty (as well as the price) when repairing a bathroom floor, ranges greatly depending on the type of flooring you have as well as the extent of the damage. 
Wooden Floors
Hardwood or engineered wood flooring are generally considered unfavourable choices for bathroom floors, given the fact that they are prone to soaking up water. This can cause swelling, and it will prove difficult for the floor to contract back to its original state. The easiest way to maintain wooden floors in your bathroom would be to opt for floor waterproofing. Even if you are not seeing damages like scratches, growth of mould, or soggy floors, call a floor waterproofing service before it's too late and continue to have a floor that matches the aesthetic of your house. 
Tile Floors
Certain tiles like ceramic tile, porcelain tile, luxury vinyl tile, sheet vinyl, vinyl tile, or natural stone tiles are unquestionably the best options for the floor of your bathroom. Even if your tiles aren't loose, they could be broken, chipped, cracked, or scratched. Not only are these not a pleasant sight to see, but they are also dangerous – you could cut your foot, or even trip. If you are facing any of these issues, it may be a simple matter of replacing a few tiles or even time for a full replacement. 
Floor Waterproofing with PW Plumbing
PW Plumbing has been in the industry for over a decade, and their unparalleled service has revolutionised the plumbing industry in Singapore. 
Call our skilled waterproofing contractors in Singapore, and they'll help you figure out exactly what needs to be done. PW Plumbing is always here to help – no matter how bad the damage or how difficult the repair is.